Do Your Own Diagnostics BEFORE You Take The Vehicle In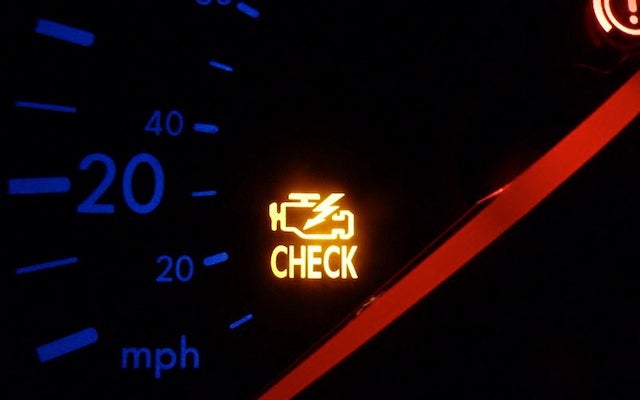 There's a growing popularity these days for DIY OBD-II (On-Board Diagnostics, the diagnostic and reporting tech used in most vehicles 1996 and newer) scanners you can use to diagnose your own car issues. When the "Check Engine" light comes on– or your car starts beeping and/or flashing like the dickens– more often than not there's an OBD code associated with it. The OBD-II scanners read those codes and beeps, and convert them into plain language so you can understand what's wrong with the car. Many of them let you do your own health checks on your car, and others will even record data while you drive and help you figure out if there's a problem before it becomes a serious issue. So, with the effort of a short learning curve, you can be diagnosing your cars for problems early and save mucho dinero.
Something to keep in mind is that there are two types of OBD II diagnostic trouble codes: generic "P0" codes and enhanced "P1" codes. All 1996+ vehicles use the same basic definitions for the generic codes, but the enhanced codes are vehicle-specific and could very well change from one model year to another. So it'll likely be out of date by the next model year and have to be updated or replaced. What's more, some types of faults will set a P1 code but not set a P0 code. That's why you need a tool that can read both types of codes, not just the generic ones.
There are several OBD-II scanners available at Harbor Freight Tools which provide varying features, including multilingual language (English, Spanish, French). One of the more popular , the Cen-Tech OBD II & CAN Scan Tool with ABS, can also read the special diagnostics software for antilock brake systems (on most post-'96 vehicles), as well as the generic and model-specific codes– and other troubleshooting features– making this a great addition to the garage. This one can diagnose most of the issues you'll experience.
For those who want to cover all contingencies, the Autel MaxiDAS® DS708 is the Swiss army knife of home automotive diagnostic tools. Developed by a team of the best engineers and technicians in the industry, the DS708 is a state-of-art vehicle diagnostic system that delivers a more accurate, stable, comprehensive, easier and faster diagnosis and provides incredibly high performance for the DIYer. This tool offers home workshops and auto technicians an OE-level diagnostic solution rarely seen outside a high-tech professional shop. Not only does it read all 5 OBD-II protocols and all 10 test modes, it can be used wirelessly with connectivity throughout your shop. But, like I said, it IS a Swiss army knife, so it's worth checking around automotive websites and see if this is the ticket or overkill.
There are a number of other OBD-II scanner models at Harbor Freight, all at great prices for the features they offer. Take the time to review each one, including reviews and even Google other sites for what they have to say about them. HFT is sure to have the right scanner for you.